More than 150 people attended the official opening of Citizen Machinery UK's new £3 million Turning Centre of Excellence on Hurst Business Park in Brierley Hill, West Midlands, on Monday 15 July 2019. It houses a showroom, international conference area, customer training school, applications engineering department and administrative offices. 
Visitors on the day comprised of the firm's more than 50 UK employees including those from the headquarters in Bushey, company representatives from Japan and around Europe, dealers and supplier partners from Japan, France, Italy, Portugal, Scandinavia and Israel, and staff from the contractors that realised the difficult building job over disused coal mine shafts in just 26 weeks.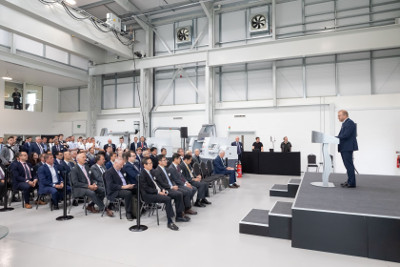 Deputy managing director Darren Wilkins delivered the first speech in the newly built, 680 m² showroom and technical centre extension. He said that with the demands of Industry 4.0 taking on added significance for the manufacturing sector, the new centre provides extra space for preparing high-value, automated turnkey installations complete with programs, tooling and accessories. He also thanked Dudley Council, which has been supportive throughout the project, and borough Mayor, Councillor David Stanley, for his attendance.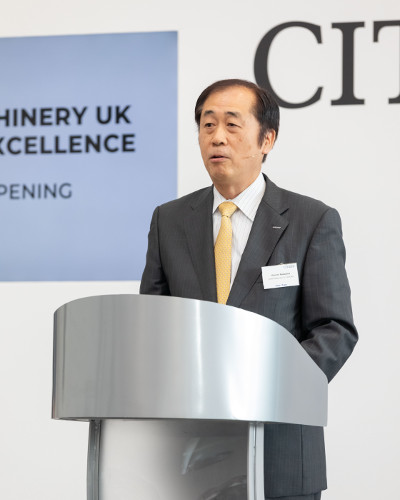 He then introduced the second speaker, the president of Citizen Machinery Japan, Mr Keiichi Nakajima. During his address he pointed out that sales of Citizen machines in Europe have increased year on year and in 2018 the region sold 1,200 units, taking turnover to nearly 600 million Euro, the highest ever. To put this into perspective, it meant that Europe achieved the group's highest sales, even beating Japan where the headquarters is located. He also mentioned that Citizen is now market leader for sales of all fixed- and sliding-head bar turning autos in the UK and Ireland.
The full texts of both addresses are available to download at: www.therightimage.net/citizen.html
After the presentations, Mr Nakajima cut a ribbon formally opening the new centre. He then planted a cherry tree in the grounds of the 1.1 acre site as a traditional symbol of Japanese culture and a lasting reminder of the strong bonds between Japan and the UK.