As part of the 100 year old Citizen Watch Group, Citizen Machinery benefits from the highest levels of innovative design, technology, quality and reliability in our sector. Citizen Machinery UK has grown over the last 45 years to become the UK's No.1 supplier of bar turning solutions.
With our unique range of bar mill-turn machines from 1 to 64mm bar and billet / near net shape capability. We have a solution for everyone at every price point. Operating out of two UK sites employing 58 staff, we are never too far away from you. Come and visit us or talk to us about your manufacturing challenges and we will put a detailed, cost effective solution to you to improve your efficiency and profitability.
Maximising Your Profit
Your ownership of a Citizen lathe represents a valuable investment in improved productivity, flexibility and quality. We want to help you get the most from your investment. As the OEM, Citizen is uniquely experienced to guarantee that your machines are maintained to the highest possible standard at the best possible price for maximum efficiency and productivity.
So how does it work?
REAL VALUE – your annual service represents excellent value for money
PREVENTIVE MAINTENANCE – means your Citizen machine will perform better for longer
10% DISCOUNT ON REPAIR AND TRAVEL TIME – for all service work carried out on the specified machine
---
Upgrade to our other services
Includes a CMSure service with additional benefits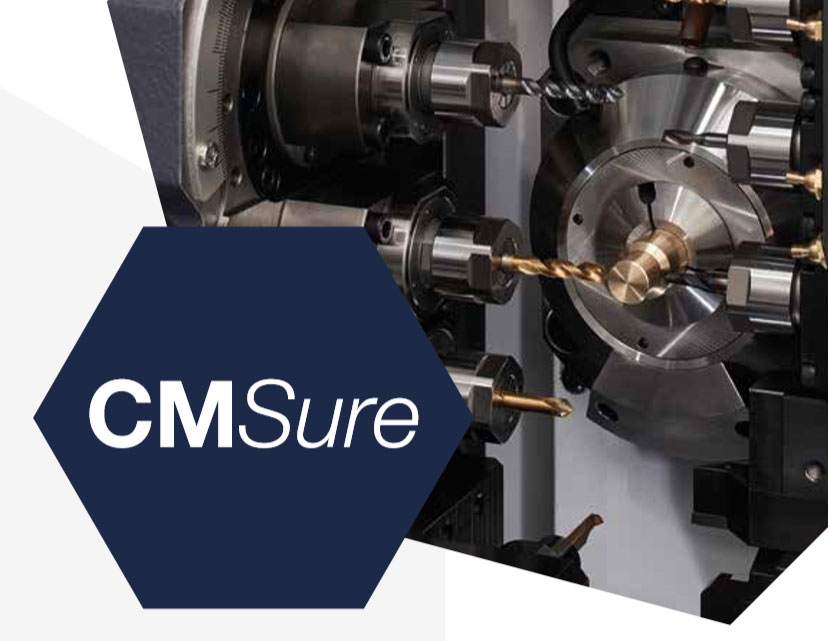 A comprehensive OEM service check performed minimum once per year to maintain your machine in its optimum condition, includes all manufacturer recommended checks
Using qualified and experienced engineers we will clean, check and adjust the machine
Detailed inspection report highlights any areas requiring action
Recommendations on future parts replacement maximises your machine up time
Regular servicing helps to eliminate environmental impact and increases your profitability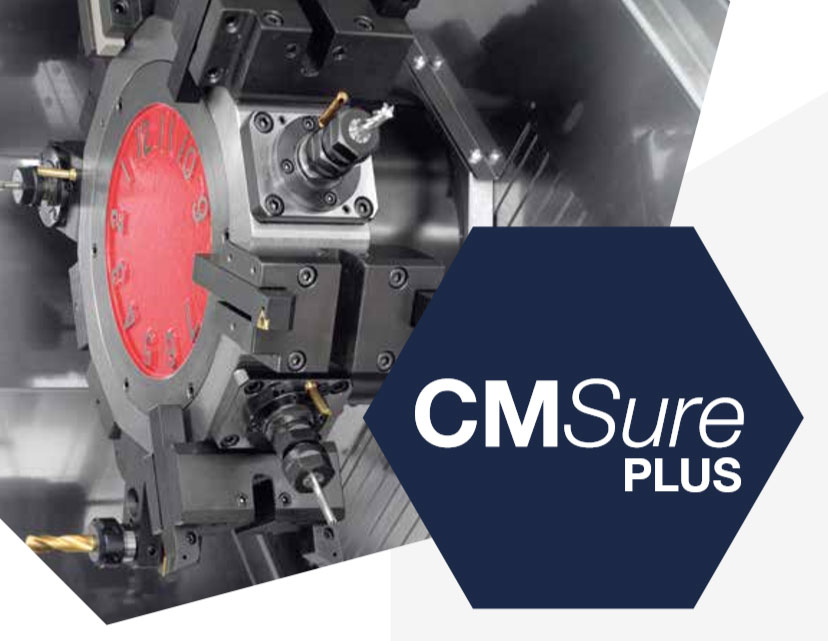 A comprehensive OEM service check performed minimum once per year to maintain your machine in its optimum condition, includes all manufacturer recommended checks
Using qualified and experienced engineers we will clean, check and adjust the machine
Detailed inspection report highlights any areas requiring action
Recommendations on future parts replacement maximises your machine up time
Regular servicing helps to eliminate environmental impact and increases your profitability
Alignment checks and advisory report of follow up work required
Includes memory backup alkaline batteries, air filters and oil filters (if required)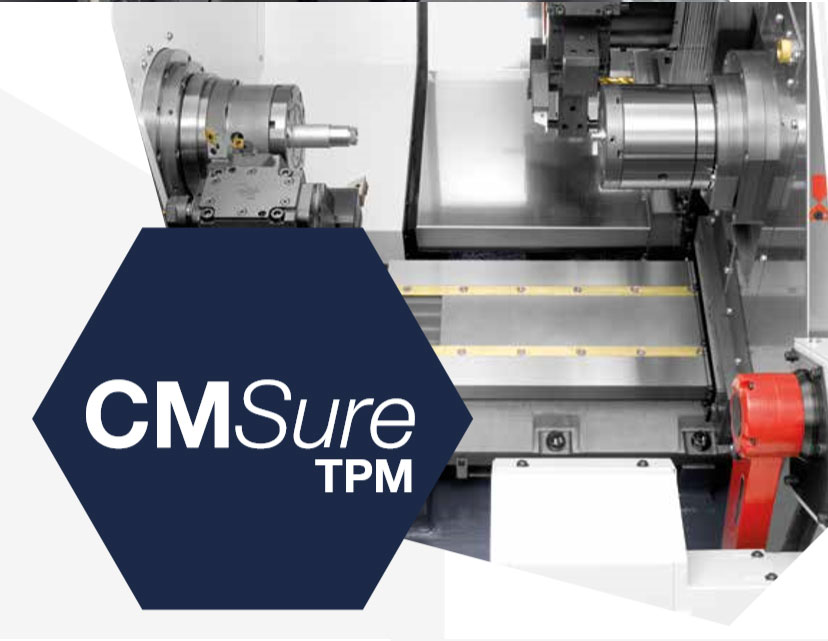 If a CMSure or CMSurePlus service programme doesn't meet your particular requirements, or you require something bespoke then CMSureTPM fulfils that need
A fully comprehensive on-going maintenance support programme, including regular visits throughout the year to match your production needs
Help maintain a regular pattern of maintenance and reduced problems by tailoring to your exacting manufacturing requirements
Ideal for companies running ISO9001 and ISO14001 systems as the machine can be calibrated and certificates issued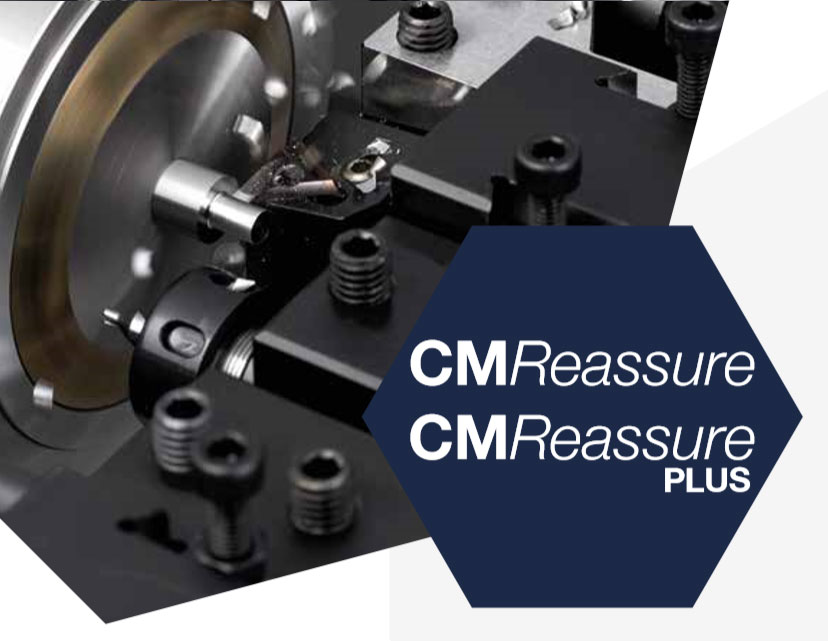 Includes a comprehensive insurance backed parts and labour warranty which can be built in to your CMSure service programme to provide protection against unforeseen failures and repair bills
In addition, CMReassurePlus adds the extra peace of mind of protecting your valuable machine for breakdown from accidental operator error
Frequently Asked Questions
Do I have to sign a contract?
No, simply book your machine in for a service and you will automatically receive the benefits of our service plan
I want a service plan that's tailored to our business needs, can you help?
Yes, our CMSureTPM can be tailored to your requirements, big or small
Will I receive any extra charges other than what you quoted?
The services are a fixed price including travel and overnight accommodation where applicable. We'll give you a full report and any recommendations for further work or spare parts required
What if I don't want a service every year?
We recommend you have your machine serviced regularly to keep it in its best condition, please give us a call and we can discuss the best options for you
Do you work weekends?
No, we work Monday to Friday (excluding public holidays)
What does the 10% discount include?
The discount applies to any additional service work required or chargeable service work during the contract period
Can you fit spare parts during the service?
We allow enough time to do the service properly. This doesn't allow time to fit spare parts. Please call us to discuss
My machine isn't running, can you repair it during the service?
Our service department will be able to help with repairs or breakdowns as it's not part of the service plan. Please call them on 01923 691500 option 3
What's included in a service?
Contact us and we can send you all the details
Where can I find your Terms & Conditions?
We can supply them on request, please give us a call or email us