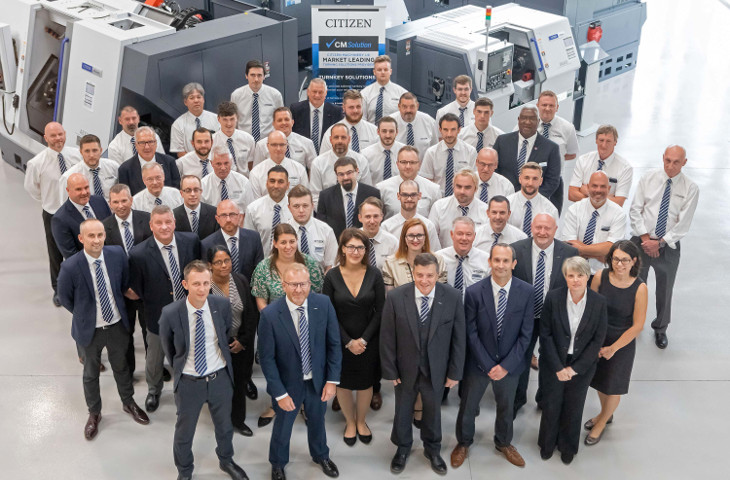 To satisfy the needs of its expanding customer base, Citizen Machinery UK has employed nine extra staff since the beginning of 2019, bringing the total number of employees to 58. Located at the company's headquarters in Bushey and in the new turning centre of excellence in Brierley Hill, the new recruits have been selected to cover core functions within the operation, including applications engineering, machine service, software development and European sales.
Darren Wilkins, deputy managing director pointed out, "Sales of our Cincom sliding-head lathes and Miyano fixed-head turning centres in the UK and Ireland were at a record high last year at 164 machines. It made us the foremost supplier of CNC bar autos into those markets, while in the first quarter of 2019 we became the leading supplier of sliding-head lathes into the UK and the whole of Europe.
"It is essential we keep our headcount commensurate with the level of business, bearing in mind the UK is also the distribution hub for Citizen machines going into France, Spain, Portugal, Scandinavia, the Middle East and Africa, which accounts for three-quarters of unit sales."
He added that the increased number of personnel, as well as the opening of the new Brierley Hill premises and the retention of another nearby building that was the former headquarters of Miyano, is a reflection of the emerging significance of Industry 4.0 and the greater number of turnkey installations Citizen is being asked to supply, complete with programs, tooling, accessories and frequently automation.