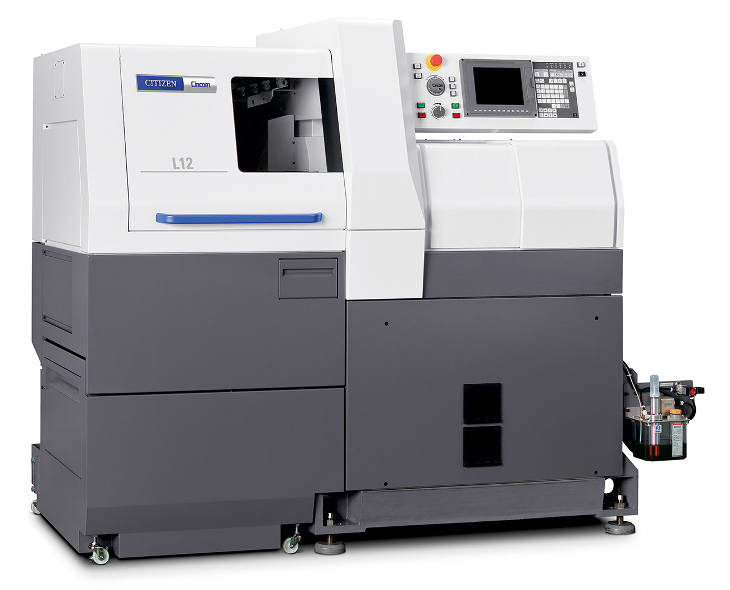 On the occasion of Citizen Machinery UK's official opening of its Turning Centre of Excellence in Brierley Hill on 15th July, the company launched a new CNC sliding-head lathe, the 12 mm bar capacity Cincom L12 Type X. It is intended primarily for production of dental abutments and implants, but is also well suited to manufacturing parts for the medical industry in general.
For efficient abutment machining, a minimum of five rear-facing endworking tool positions including driven stations are required, as well as the addition of a Y2-axis to the X2 and Z2 movements on the counter spindle to match the three degrees of freedom on the main spindle. All these prerequisites are provided on the L12-X. Previously, to obtain this level of functionality, a user would have had to purchase a 16 mm or even 20 mm capacity lathe, unnecessarily large and expensive for production of such slender components.
Citizen's patented LFV (low frequency vibration) chipbreaking software in the control is optional and recommended for machining the exotic materials prevalent in dental and medical applications. By vibrating the X and Z servo axes in the direction of cutting in synchrony with rotation of the spindle, problems arising from stringy swarf entangling around the workpiece and tool are avoided. The function, which now has three modes, may be used with static and driven tools. It is especially helpful when grooving, drilling deep, small diameter holes, and most recently also for internal and external thread cutting.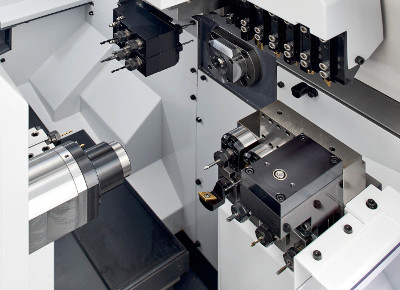 A modular tooling system has been adopted for the gang and back tool posts and an extensive variety of tooling layouts is possible, which includes the ability to drill angled holes. The maximum number of tools that can be deployed is 38.
Unlike on other Cincom L12 models, a built-in 12,000 rpm motor drives the counter spindle, reducing acc/dec times for higher productivity. Rapid traverse in all axes of 35 m/min contributes further to minimising idle times. The new machine is also wider, providing better access to the working area. Rigidity of construction is evidenced by the 2.2 tonnes installed weight and the footprint is compact at 1.84 by 0.97 metres.