A new key management role has been set up for customer support and after sales communications with the appointment of Joe Brannigan as Post-Sales Manager at Citizen Machinery UK (CMUK).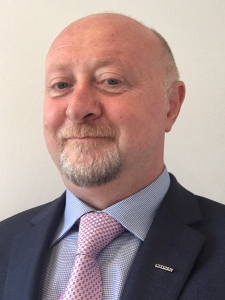 Mr Brannigan 52, brings 13 years of machine tool experience in post-sales and installation management plus four recent years in the demanding motor sport sector as manufacturing maintenance manager before joining CMUK.
Said Edward James CMUK Managing Director: "With record sales and installations in the UK and Ireland plus significant new models and developments due for release into Citizen Cincom and Miyano machine portfolios, it is timely to restructure the technical operations and customer support structure within our business."
He maintains the appointment of Joe Brannigan is important as it brings a level of expertise from both sides of machine tool supplier and user experience. This will not only provide additional customer support following the sales decision, but also follow through co-ordinating standard proven procedures plus support for any additional actions that may be required.
Mr Brannigan will be field-based to service UK and Irish customers from point-of-sale through to final commissioning and acceptance. He will be heavily involved in relaying customer needs back in-house and co-ordinating any activities required.