Across Europe, the influence of Low Frequency Vibration (LFV) technology on Citizen's machine development programme has taken the Japanese-owned company to market leading position for its Cincom sliding head turn-mill centres.  For the 12 months to the end of September 2018, European deliveries exceeded 1,000 units and are on target to pass 1,200 by the close of 2018.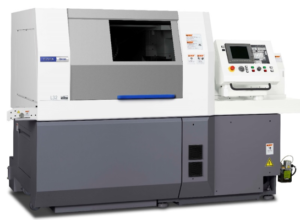 Said Deputy Managing Director of Citizen Machinery UK, Darren Wilkins: "The continuous level of development to increase the processing flexibility to its sliding head machines has furthered the ability for users to combine operations, reduce lead times and lower floor-to-floor times.  This has led to increased productivity and improvements in reliability from recent installations leading to the progressive improvement in the penetration of Cincom machines across Europe."
In particular, Citizen's investment in LFV technology has had a major impact on sales and the inclusion of the latest Mitsubishi 800 control combined with upgraded Cincom operating software has also influenced the increase.  In addition, the ability to add the advantage of laser processing within the machine's capability has been widely applauded within the medical sector.
Citizen Machinery UK is also responsible for European sales areas of France, Ireland, Italy, Netherlands, Portugal, Scandinavia and Spain.  Forward orders have now been taken well into 2019.
In addition to Europe, the American market is on record to be absorbing almost twice the number of Citizen machine installations when compared to its nearest competitor.