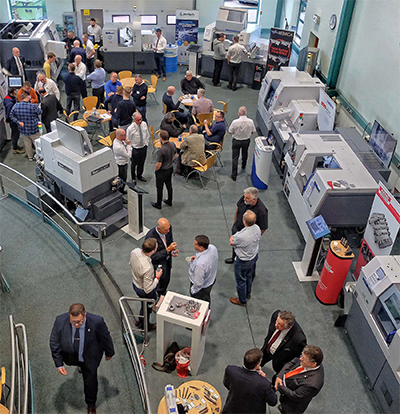 Citizen Machinery UK has announced that it will hold an open house at its Bushey, Hertfordshire headquarters and recently opened Solutions Centre from 12th to 14th October 2021, the week after the EMO international machine tool show finishes in Milan.
The company sells its Japanese parent company's sliding-head (Cincom) and fixed-head (Miyano) bar-fed CNC turn-milling centres into the UK and Irish markets, as well as being the distribution hub for Citizen machines going into France, Spain, Portugal, Scandinavia, the Middle East and Africa.
Managing director Edward James commented, "We are delighted to be able to reintroduce the physical in-house exhibition format, where people can actually attend and network with others, rather than having to contend with the virtual shows we organised during the pandemic.
"We will not only be celebrating the return of this annual event but also commemorating a true milestone in the development of Citizen Machinery UK, as the open house will mark the fifth anniversary of the launch of our ground-breaking LFV (low frequency vibration) chip breaking software."
This innovative, game-changing technology is to be showcased and there will be demonstrations to explain how it has helped boost CNC machining productivity globally. The company is also offering a sneak peek at some of the projects it is working on in the newly opened Solutions Centre.
Anyone interested in attending is invited to register via the company's website: www.citizenmachinery.co.uk/open-house-registration